What?
---
system design
thesis project
When & Where?
---
December 2020
Beijing, China
How?
---
3D printing pen, shrinky dink
illustrator, after effects
---
About Copycat, Copyright? Copyleft!

Copycat, Copyright? Copyleft! is the first project in my thesis trilogy. (also see Solo Spring Festival, Translucent Privacy) Inspired by Shanzhai, a copycat phenomenon, I created a fictional service platform for designing hybrid products. I adopted the similar reverse-engineering and open-source design approach of shanzhai and created new shanzhai design principles. Users can freely select from different functionalities, aesthetics and trends to experience different possibilities of the exsisting design and quickly prototype it to facilitate their self-expression in social media.

---
My M.F.A. thesis explores globalizing design, technology and culture through the lens of postcolonial studies. The history of Anglocentric and Eurocentric design practices and design education can date back to Industrial Revolution and its production, leaving the rest of the world as manufacturing labor, material source, exotic inspiration, etc. Aligning with the trend of decolonizing design, my thesis challenge standardized design practices from studio to factory, and reimagined another realm of design and technology rooted in Chinese culture heritage and its rapid-changing present by proposing alternative design approach, aesthetics and interactions to current design discourse.
---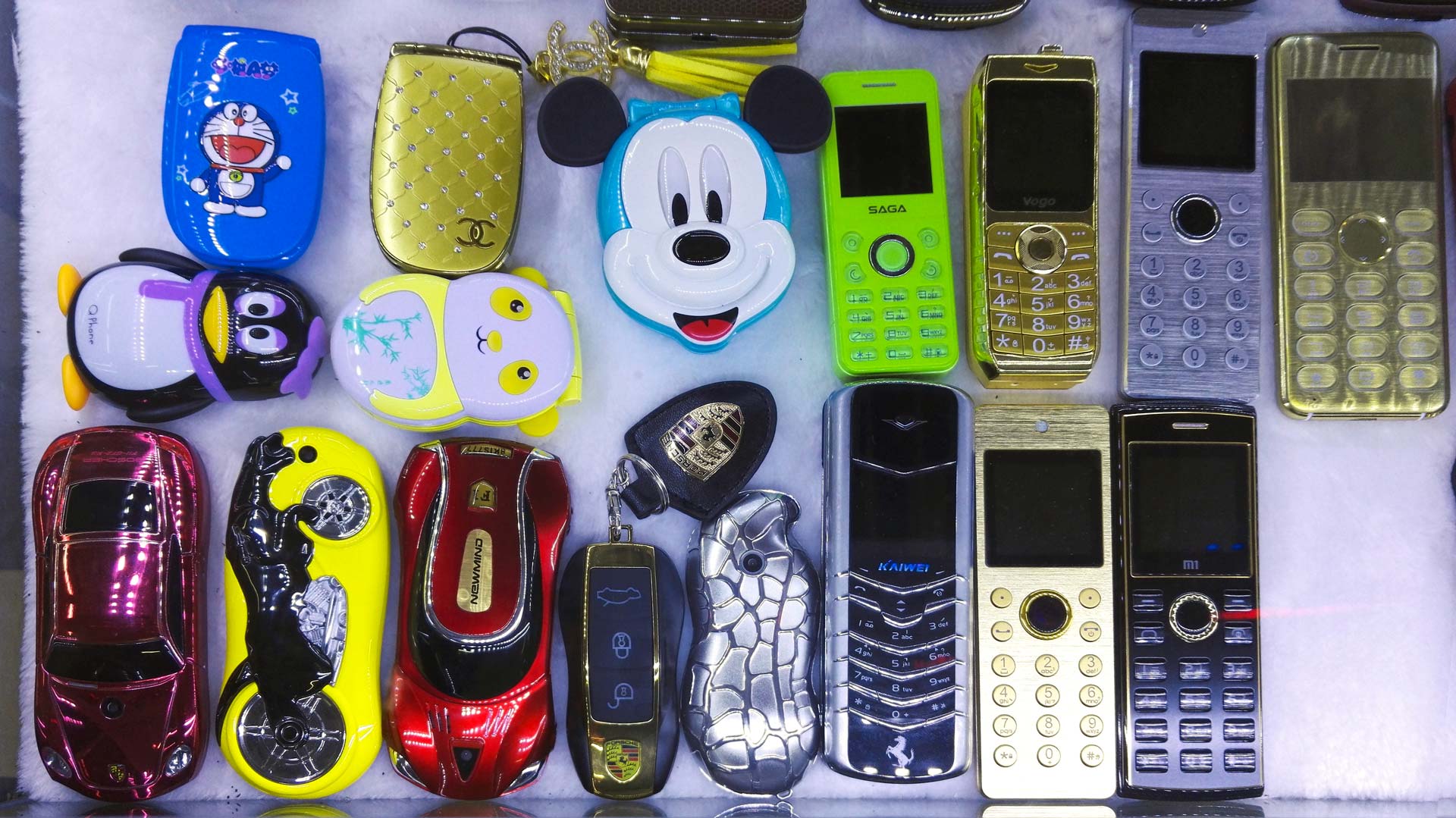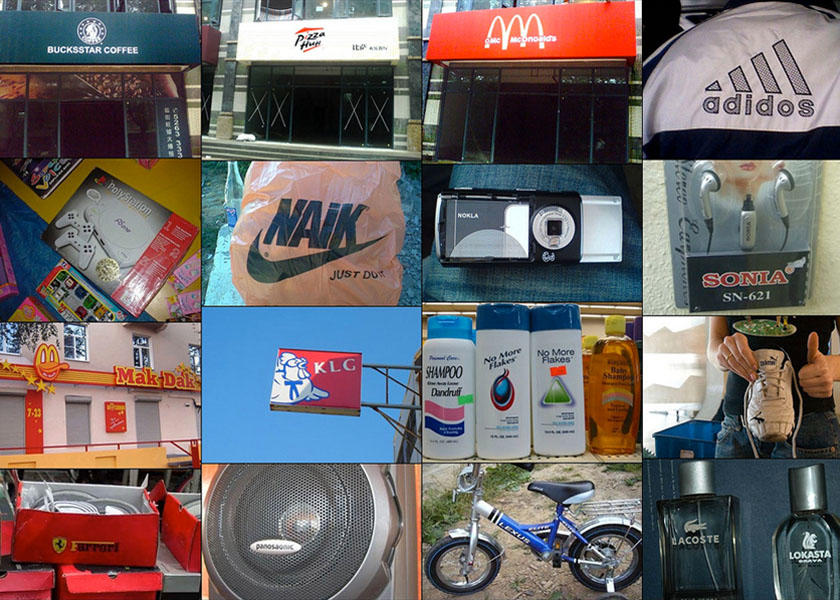 Research on Shanzhai
Shanzhai 山寨 is a Chinese term historically referring to a remote village in the mountains where bandits had once recreated their own form of society, far from the rules of the emperor. But now it is more often understood as referring to copycat phenomenon in Chinese manufacture industry. Large foreign companies accused Chinese Shanzhai of stealing and copying their design with its ignorance of the copyright law and intellectual property rights. But is Shanzhai nothing but just a fake or a copycat?
Theory: Hybridity
In postcolonial studies, Homi Bhabha propose the idea of culture hybridity and third space where an inferior colonized culture negotiates their identity through hybridizing and mimicking a superior colonizer's culture, and thereby creating new culture identities and expressions. This theory offers an alternative understanding of Shanzhai design. When the forgeries develop variations and combination, and show a particular creativity, they gradually depart from original until they mutate themselves into originals. Thus creativity and innovation might be redefined through the lens of copying, mimicking, mixing and hybridizing (methods that shanzhai adopted in their design and production.)
Prototyping Culture
Shanzhai holds its strength in open-source on hyper-speed, which potentially challenges monopolized and standardized design process. It may even reinforce the current craze for efficiency in technological development. Powered by small-scale fast-manufacturing factories, Shanzhai design is characterized by information-sharing, collaborating and rapid prototyping. The production time is very short and thus the product becomes temporal and fleeting.

Eye-Catching Shanzhai
Shanzhai and social media have a lot of commonalities in speaking of rapid change, self-expression, grassroots culture and viral effect. It is also a platform for diverse culture expression. Shanzhai refuses subtlety and designs for liangdian 亮点 (shiny points, highlights) which facilitate user's expression of personality, value, aesthetics preferences and attitudes. The unique hybrid form also give it a sense of humor, irony, mockery or even democracy.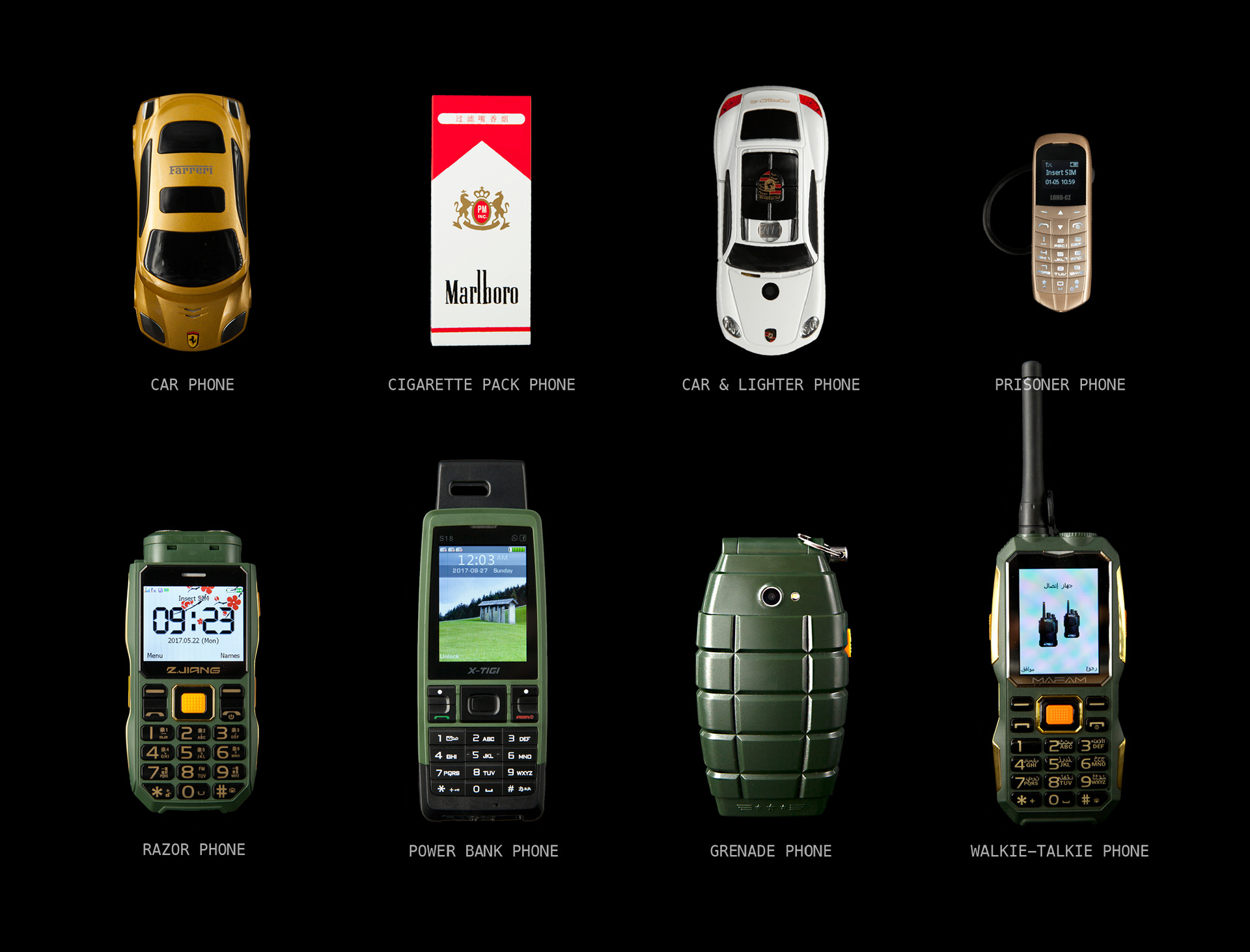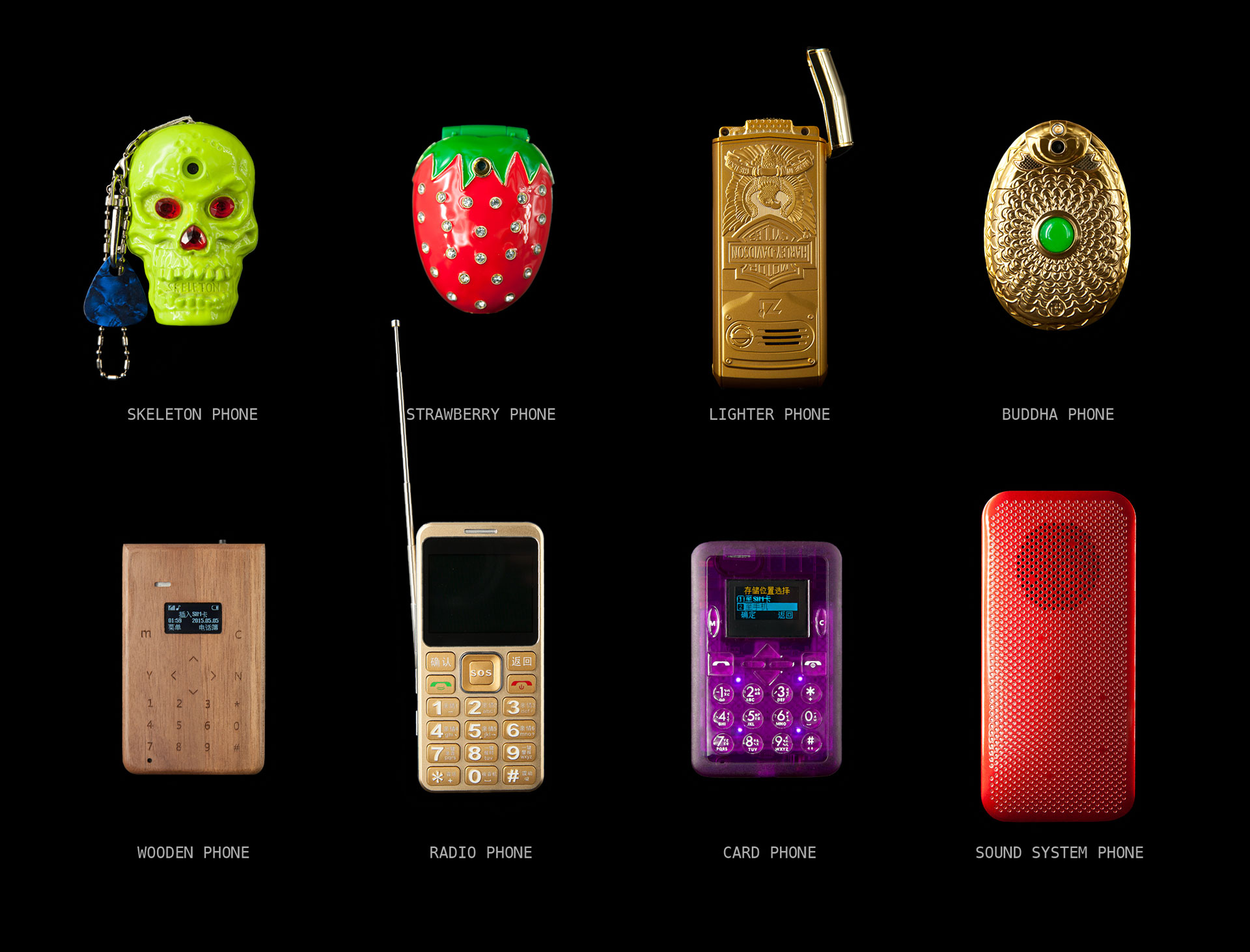 Shanzhai Mobilephone designs in China.
3D models credited to DISVOVATION.ORG


---
Designing Neo-Shanzhai System
In this project, I created a platform for designing eye-catching shanzhai products that facilitate social media expressions. users are welcomed to pick up existing products and system will generate new hybrid product base on their choice. later. user may also style their creation to meet their personal taste.

I adopted the similar reverse-engineering design approach of shanzhai. By observing existing shanzhai product, I did a taxonomy on its design methodologies, and created new shanzhai design principles for the system to generate new products automatically.


Here are some platform interfaces I designed to demonstrate the production process. hybridity brings users a large amount of options to choose from, potentially adding fun for them explore the platform. Users are allowed to select from different functionalities, aesthetics to experience different possibilities of the design and quickly prototype it to facilitate their personal expressions in digital life or even physical life.
Here are some products generated by the platform. Based on the result, a lot of products doesn't really make sense in term of their original functionality. but it potentially opened up more possiblities for creative using and interaction which may easily fit into social media environment where people seek for attention, playfulness and eye-catching contents.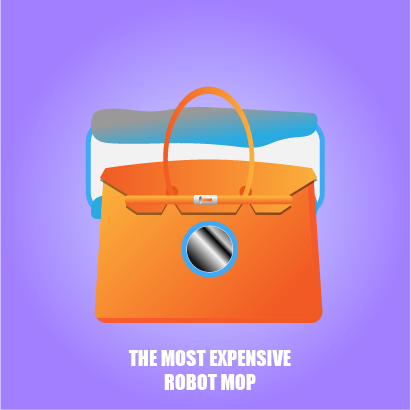 ---
Prototyping & Play!
I picked up one of the generated outcome: the pancake selfie stick, and quickly prototyped it. Fast production allows more time and space to incorporate crafting techniques before going to the market. The making process simulated Shanzhai production with a mixing labor both mechanical and manual . I decorated the pancake selfie stick with a bunch of handmade orchid, each flower was made for about an hour.

The hybrid form of this object also rises new behavior as well. In this case, you can cook a pancake while taking panoramic selfie videos. the result potentially generates a new media form from a pancake's perspective.

---